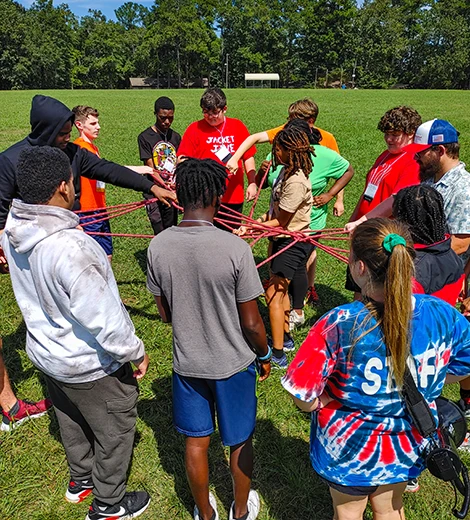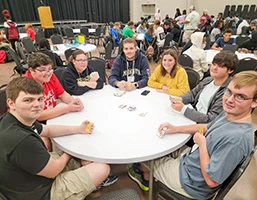 FREQUENTLY ASKED QUESTIONS
How Georgia CTI Works
Georgia CTI is an organization which provides an avenue for students with disabilities to learn self-advocacy and be exposed to and explore multiple career interests. With Georgia CTI, students gain skills needed for successful transition into the workforce.
Georgia CTI works with students with disabilities seeking to explore multiple career interests by offering leadership and work readiness conferences in various settings through groups and/or individually.
CTSO stands for Career and Technical Student Organizations. Georgia CTI is a CTSO, along with other organizations which motivate and prepare students to hold productive leadership roles in their communities. Other Georgia CTSO's include:
DECA
FBLA
FCCLA
FFA
HOSA
Georgia First Robotics
Skills USA and
TSA
The Career, Technical and Agricultural Education (CTAE) Division of the Georgia Department of Education is responsible for the career and leadership development of students in middle and high schools across the state. The CTAE department works with the eight Career, Technical Student Organizations to enrich the curriculum in the CTAE Pathways. Many of these organizations are state chapters of national organizations that, with the aid of multiple corporate sponsors, have succeeded in developing effective programs to instruct and challenge students.
Career and Technical Instruction (CTI) is a specialized intervention service designed to support high school students with disabilities enrolled in Career, Technical and Agricultural Education classes. The primary goals of the program are to provide these students appropriate support in the CTAE classes that result in the attainment of entry level job skills, self-advocacy skills, and transition skills.
To start a program at your school, first speak with your administration and make sure they are willing and able to support you and the program.
A special education certified teacher who is ready to commit to the success of students with disabilities in the CTAE programs should be appointed.
This teacher will enroll in the CTI Coordinator training program to receive their endorsement.
An FTE-funded position is available after 18 months.
See Georgia DOE Special Populations for more information.